WHAT IS ELDOA and MYOFASCIAL STRETCHING?
ELDOAs is a French acronym that in English stands for "LOADS" or "Longitudinal Stretching with OsteoArticular Decoaptation". ELDOA exercises were designed by French Osteopath Dr. Guy Voyer.  
These exercises are designed to create space in the joints by using putting the myofascial chains into tension around a joint. Myofascial stretching is to the muscles and tendons what ELDOA is to joints.  Myofascial solicitation engenders a postural normalizaion of the tissues and when performed as part of an ELDOA exercise it also results in postural muscle strengthening.

ELDOA exercises have been featured in shows like the Joe Rogan experience, and is used by professional athletes and sports teams all over the world.

Over the past 9 years or so, Dr. Eric studied under Dr. Voyer many of his techniques including multiple ELDOA and myofascial stretching courses. If you've been a patient at the office you've mostly like have been taught different variations of such exercises.

"As much as I've found a chiropractic adjustment to be one of the single most important things I can perform as a practitioner, I've found that home care exercises that include a combination of myofacial stretching and ELDOA exercises are some of the most important things the patient can do at home to decrease pain, improve mobility and create a flexible spine and body" - Dr. Eric

Myofacial stretching and ELDOA essentially taken into account of of the body's myofascial chains in order to create the most amount of tension around a joint or muscle. Think of this: what does your wrist, shoulder and fingers have to do with a hip flexor stretch? In fact they have a lot to do with it, but most people who teach a hip flexor stretch, only teach one part of it.


Below is an example of myofascial stretching for the psoas, involving trunk rotation, lateral flexion and the upper extremity.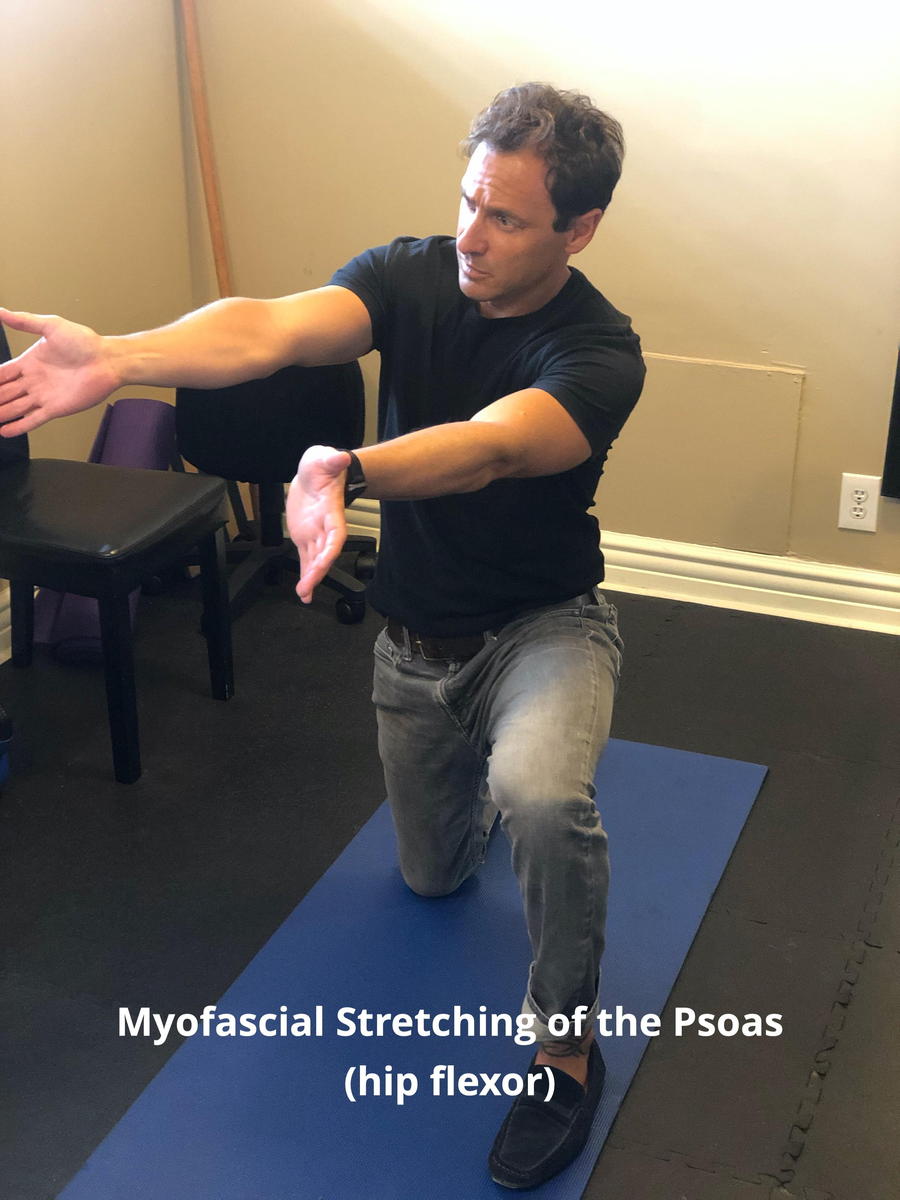 Below is a picture of ELDOA for the L4-5 and  L5-S1 levels.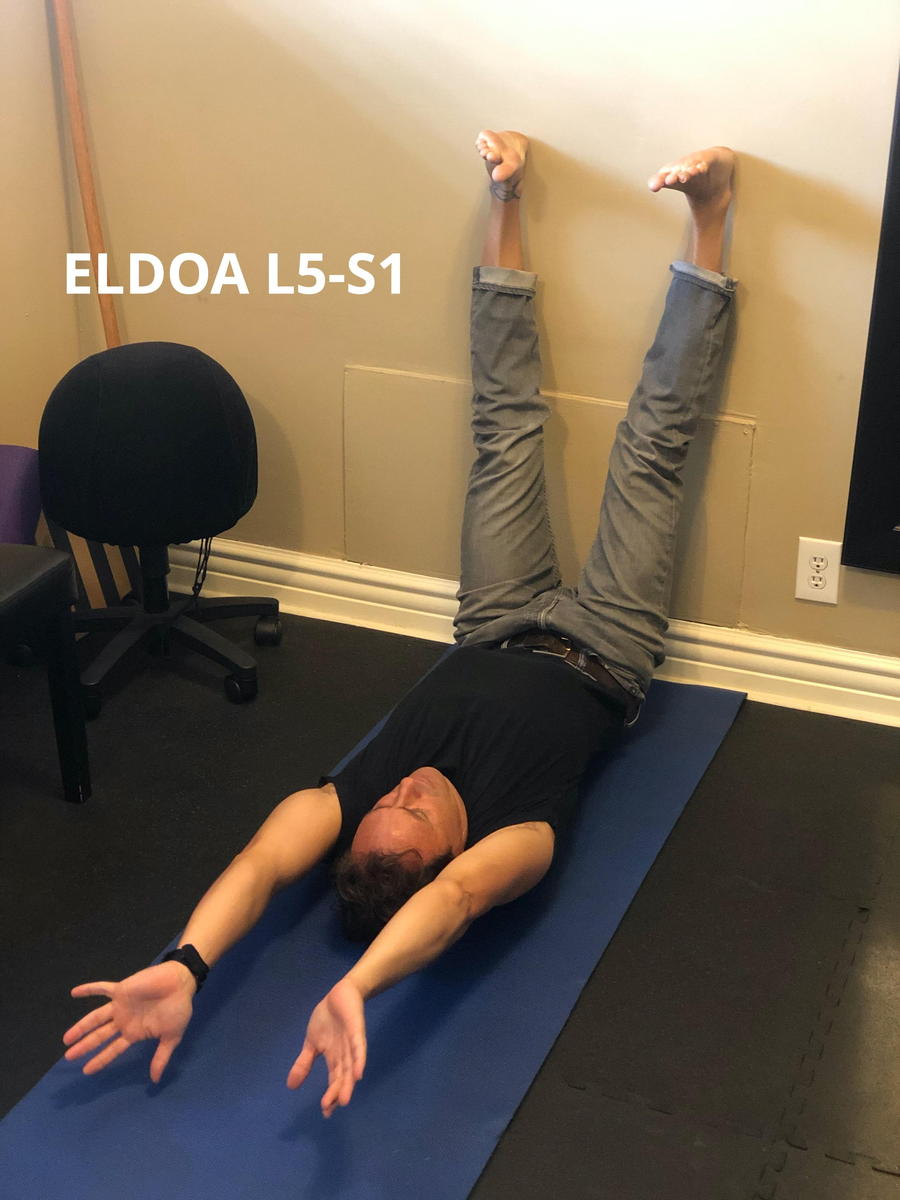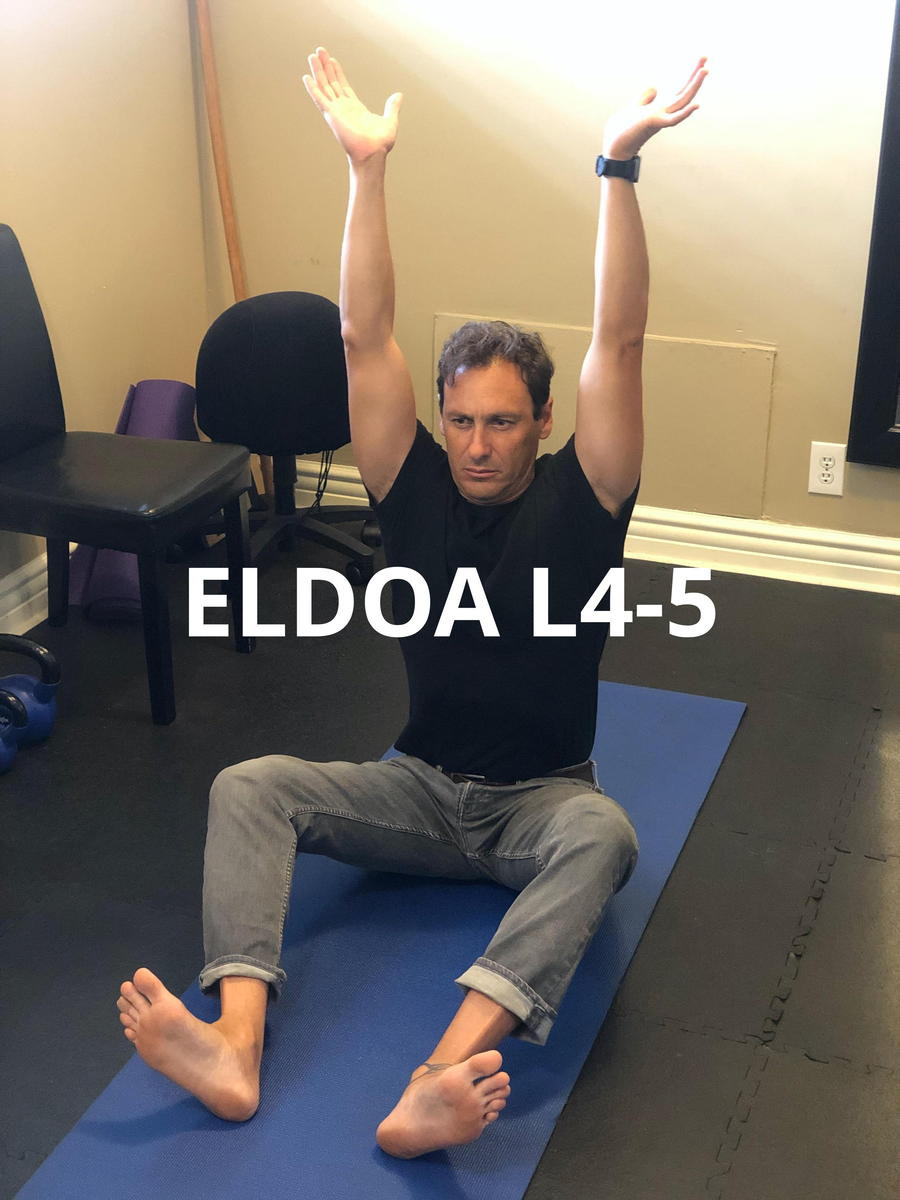 In our office we use both ELDOA and MFS with our patients as home care exercises to help maintain a healthy spine and body or recover faster from injuries. If you are interested in learning more about myofascial stretching and ELDOA or if you would like to get a home exercise program call our office and make an appointment with Dr. Eric.
 
Below is a video of my colleague Bryce Turner demonstrating the psoas and hamstring MFS (one of these days we'll start doing videos!)
tps://www.youtube.com/watch?v=Z1CqLD_OniA&feature=youtu.behttps://www.youtube.com/watch?v=Z1CqLD_OniA&feature=youtu.be